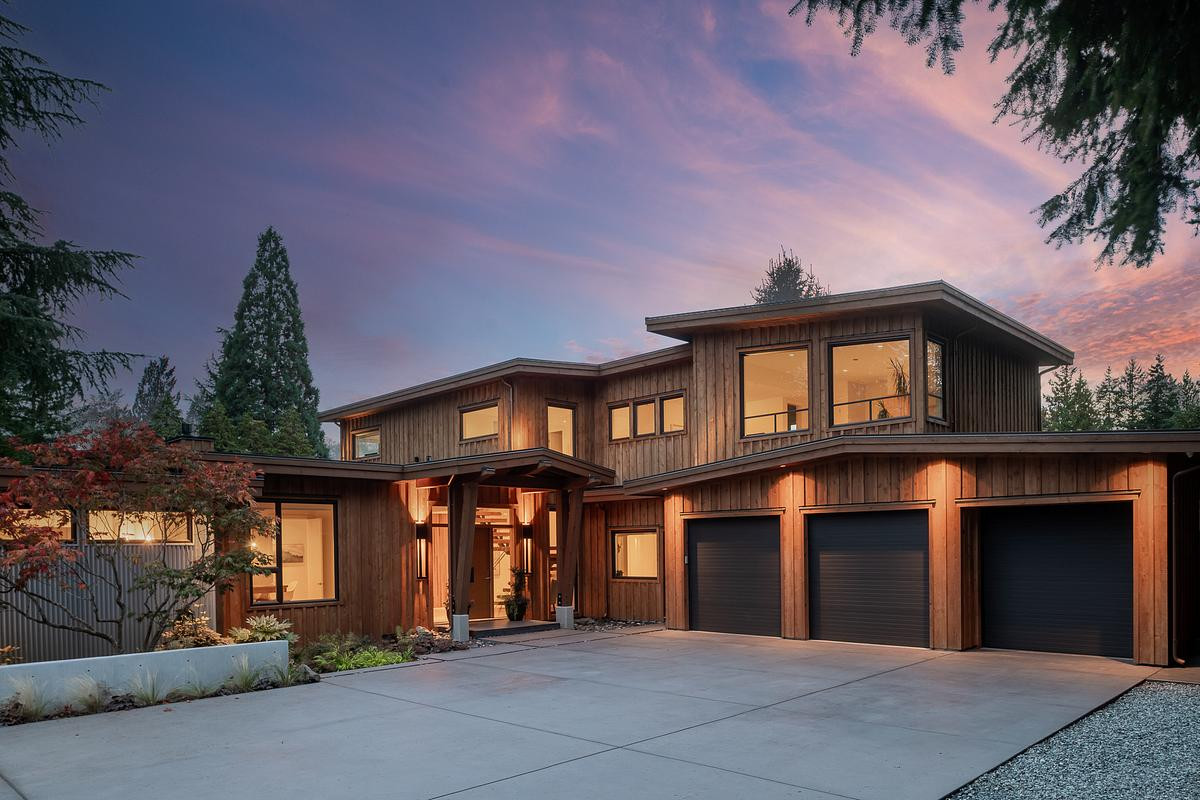 This happens occasionally  - I was contacted by a builder to photograph their personal home. They had spent a few years building and living in it and were now ready to move onto the next project. They had a realtor lined up, so initially I suggested they just use their realtor's photographer for the MLS listing. Those companies are set up to rip through the house, stills, videos, drones, feature sheets, the works. I don't really compete in that market. However, because that type of photography is a volume game, it's hard to capture the feel of a place, so I offered to do another round for their portfolio.
I love this house. They have found just the right balance of open concept with useful rooms and great flow. An amazing balance of mixed materials - wood, metal, glass. It is easy to get this mixture wrong as I find metal punches above its visual weight and has to be used sparingly. I'm also a fan of the vertical board and batten style of siding. I have spotted it on Vancouver and the Gulf Islands, but I think it's quite rare on the mainland, but might be a growing trend. It is more expensive (wood and labour), but I feel like it is visually appealing and easier to repair in the long run.
This was October and the house was vacated at this point. It took me two trips to capture it, because there was a keyless vehicle in the driveway, but that also allowed me two different approaches to lighting as well.

When I was shooting the back of the house I noticed chicken coup with some noisy, curious chickens it. I called the owners, suggesting that it seemed like the chickens wanted out - they said I could let them roam the backyard if I was comfortable putting them back in. It was surprisingly entertaining watching them work the backyard snapping up bugs in a methodical manner. By the time I moved inside they had cleared most of the backyard and came to the door to have a little look. An hour later, they were more than happy to head back to the coup.