(I thought I would try to put my thoughts to video as well.  I am definitely more comfortable writing than speaking, but nevertheless, I'm putting this out there. Text variation below...)
(Should the embedded video disappear, you can watch it on youtube here.)
A number of years ago I decided to start every year by going out to make an image.  Of course I make thousands of images as part of my normal work life, but the idea on Day 1 is to go out with no expectations and see what comes - to almost achieve a level of boredom that leaves room for the experience of nature to seep in.  
The canoe helps me with this.  Being on the water and the relaxed cadence of the single paddle helps with this as I always start off from a place of anxiousness about whether I will "get the shot" of the day.  The repetitveness of paddling helps remember that this is not the point.  For 2019 I went to Grant Narrows Provincial Park with the initial thought of going up Pitt Lake.  I changed my mind when the wind picked up and headed up the sheltered Widgeon Creek.  It has been years since I have ventured very far up this creek and it was nice to do it in the winter and avoid the paddling crowds that are here in the summer.  It was, however, surprisingly shallow even though the tidal effects were relatively neutral.  In the end, I did make an image that draws me in every time I see it in passing on my screen.  It is the last one on this blog.  I can't explain why, but I love that image and it brings me a little bit of joy every time I see it.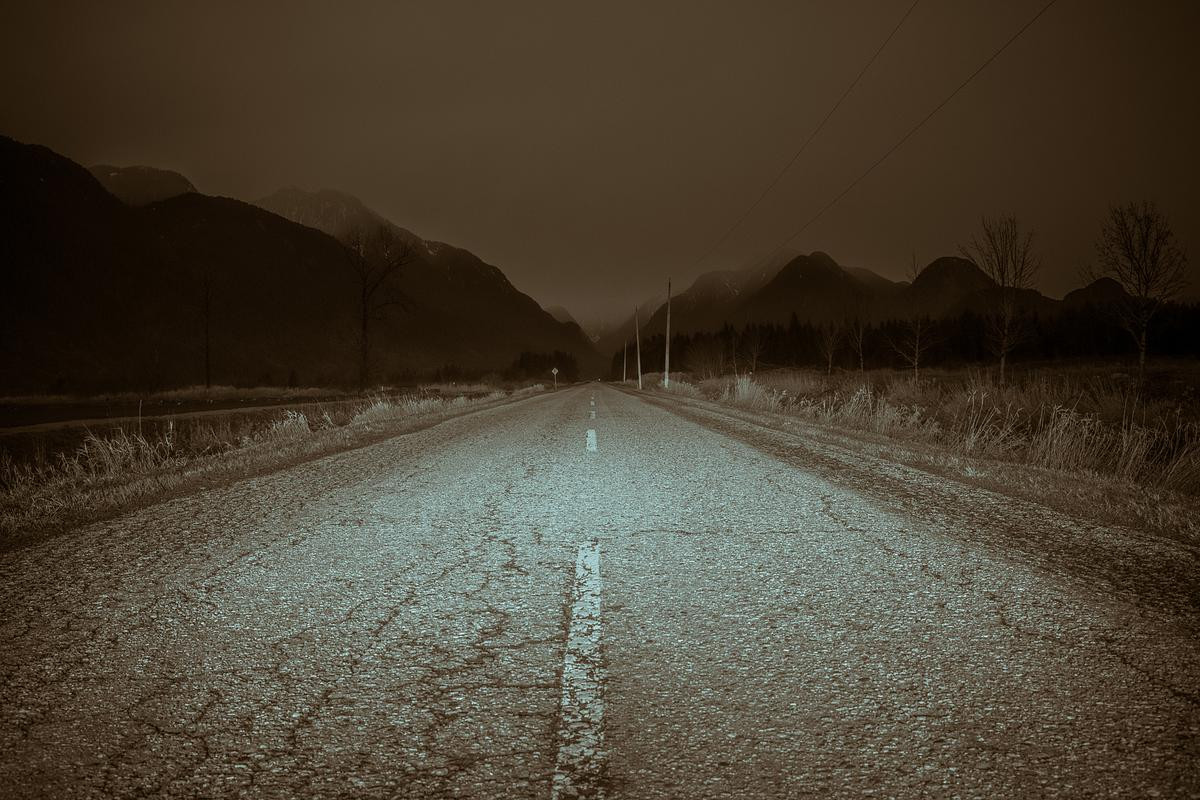 Headed towards Pitt Lake, I was struck by looming mountains and shape of my headlights cutting throught the pre-dawn.  However, despite the infrequent traffic, it was still a challenge to get the 30 second exposure without getting run over...
At first I thought I would head up Pitt Lake, but I hadn't checked the forecast and didn't want to get into trouble with unpredictable winds that can whip from the North, so I headed up Widgeon Creek.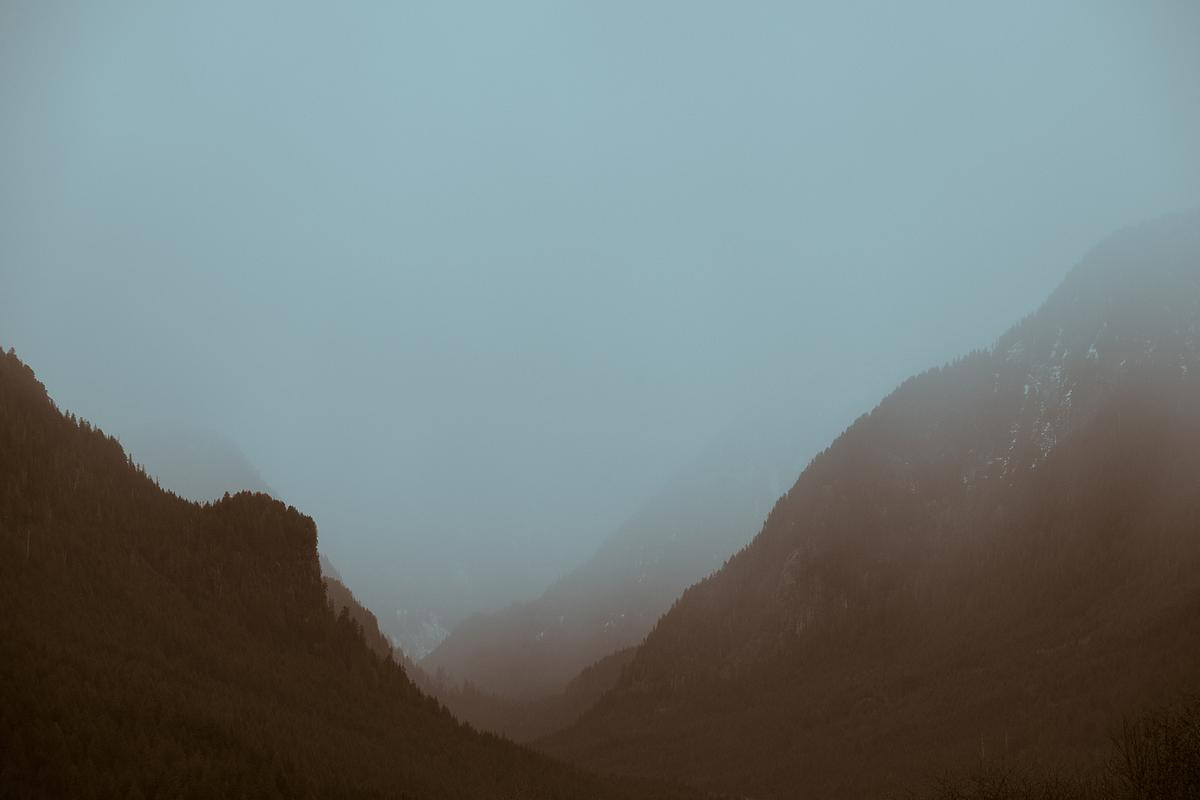 I love the moodiness of the overcast, pre-dawn light on the mountains.  I have done very little exploration of this area, despite living so close for my whole life.  Something still to do.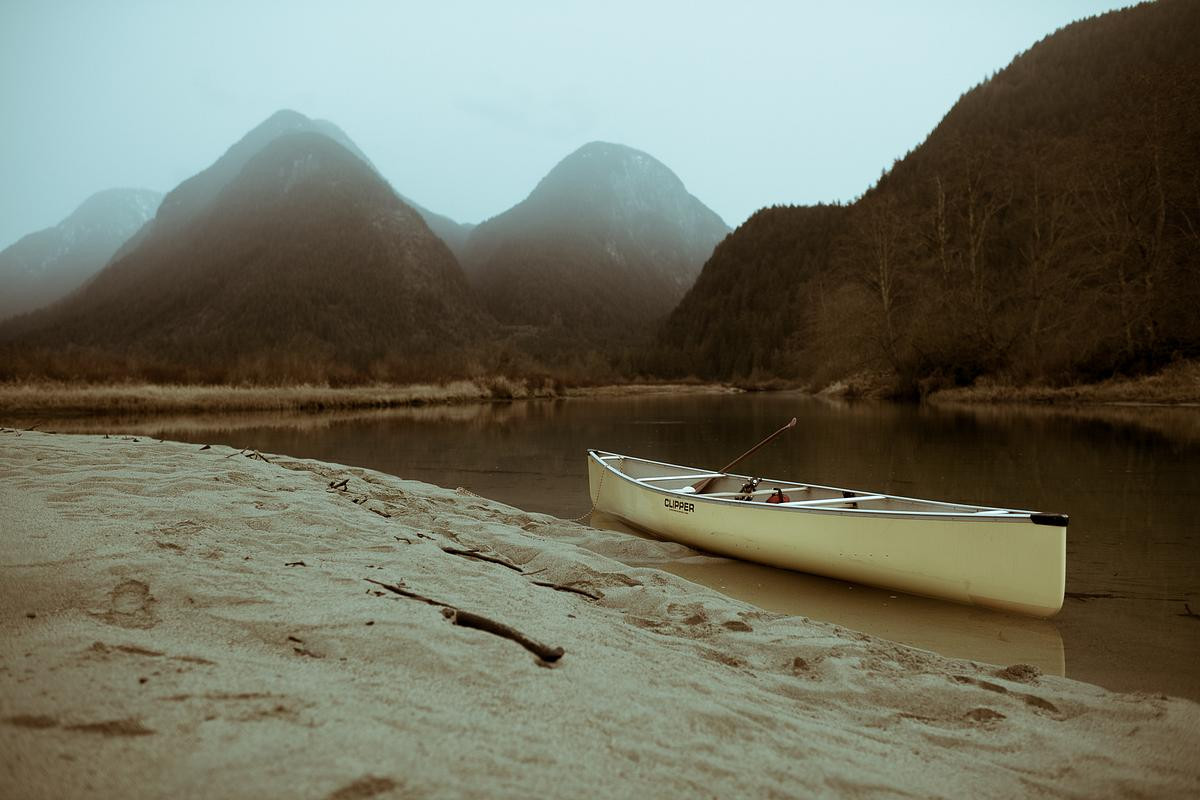 The tide was out and I probably would have been just as quick to pole the canoe rather than paddle.  I don't have any experiencing poling a canoe yet.  Something I hope to learn.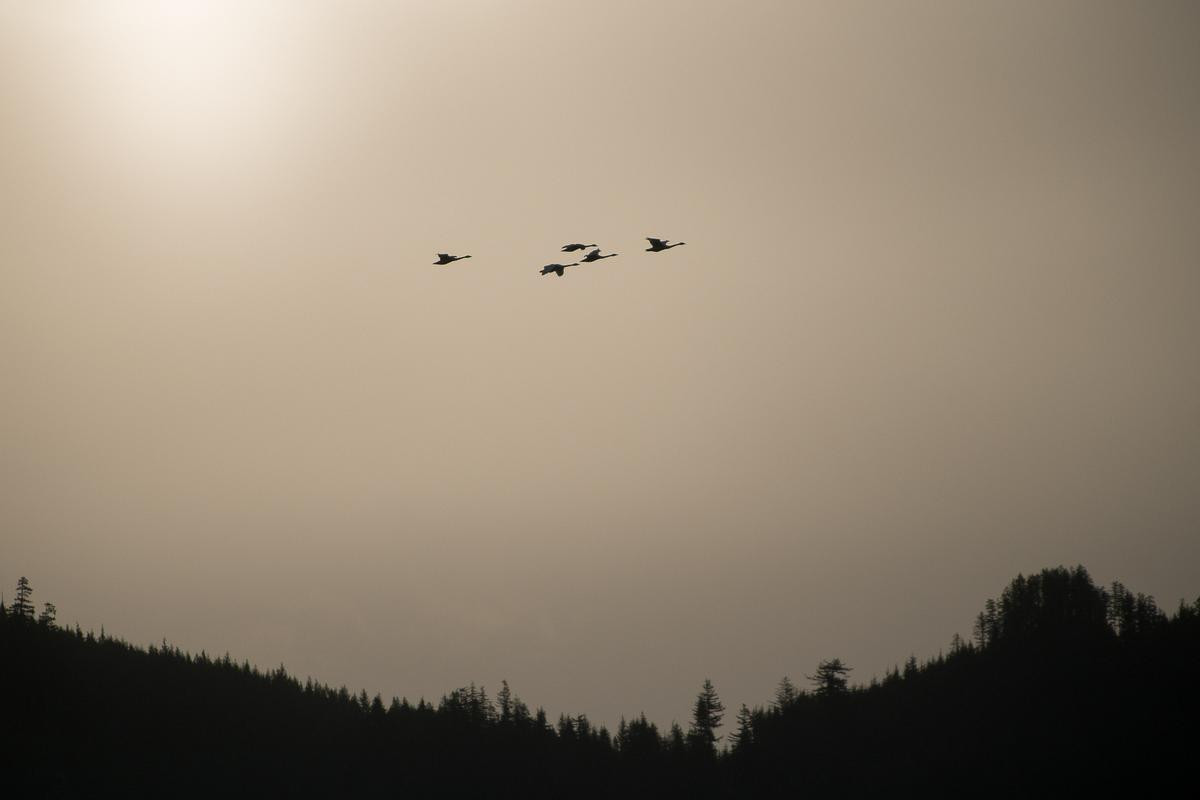 A wedge of Swans (I looked that up.  A group of flying swans is called a "wedge," if they are not flying, it's a "bevy."  Who knew?)  off to feed somewhere else.  It was quiet enough to hear the rush of their wings through the air.  The benefit of heading out early.  In the summer Widgeon Creek is like being in paddling rush hour.
A pair of swans take flight in perfect synchronicty.  As much as I tried not to disturb them, the bright yellow Clipper Tripper Canoe, is probably something most birds won't ignore...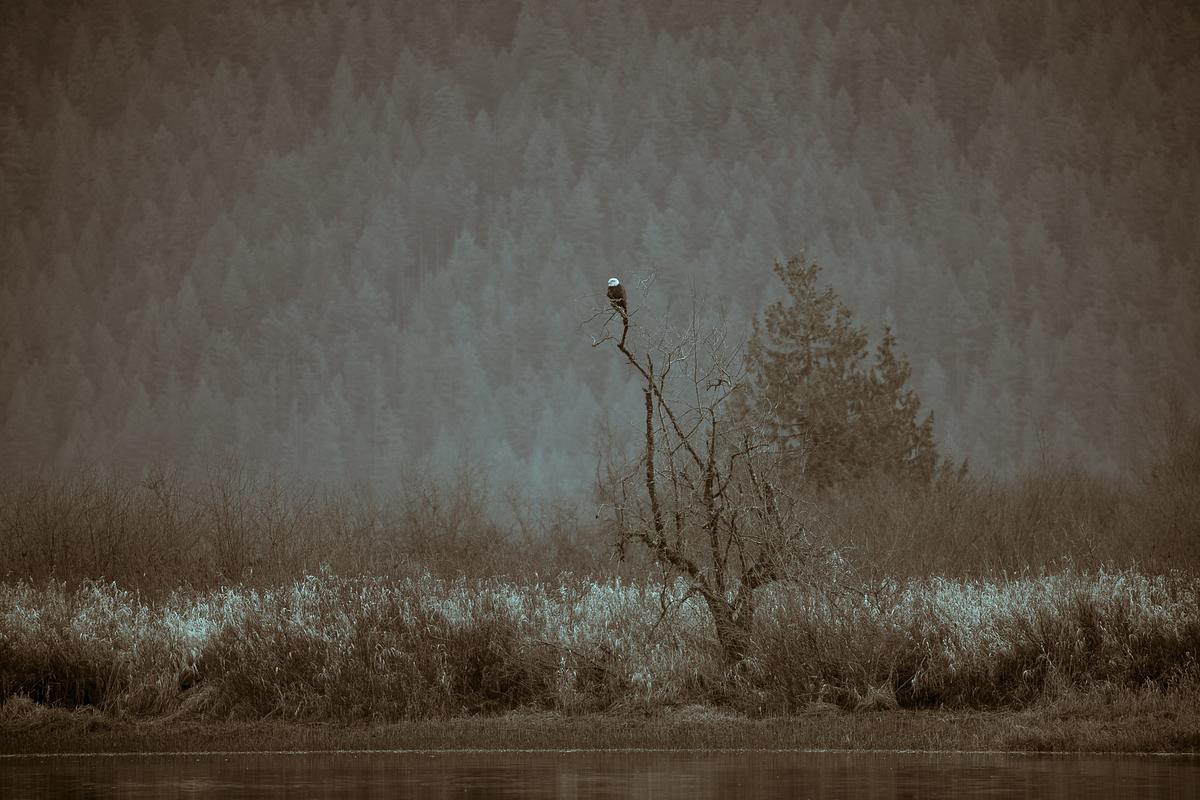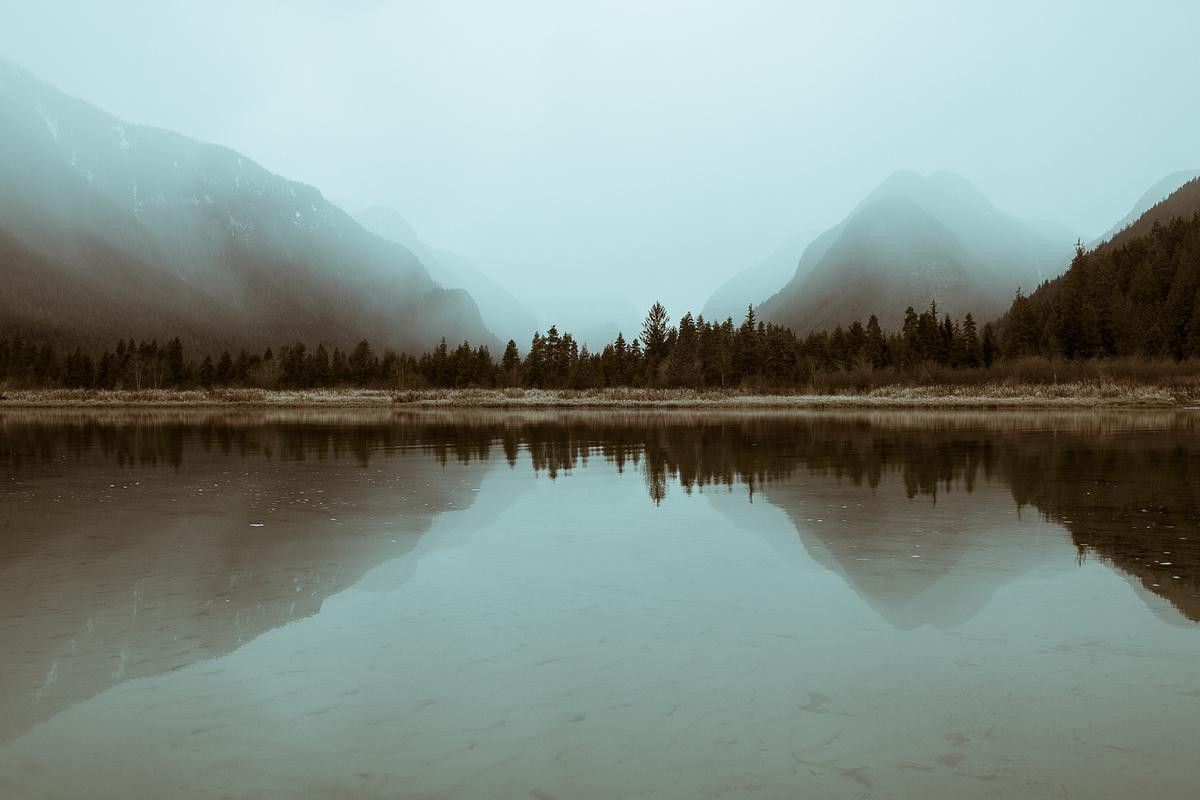 My absolute favourite image of the day.  Breaking the rules, putting the horizon in the middle, but somehow this image brings me joy.