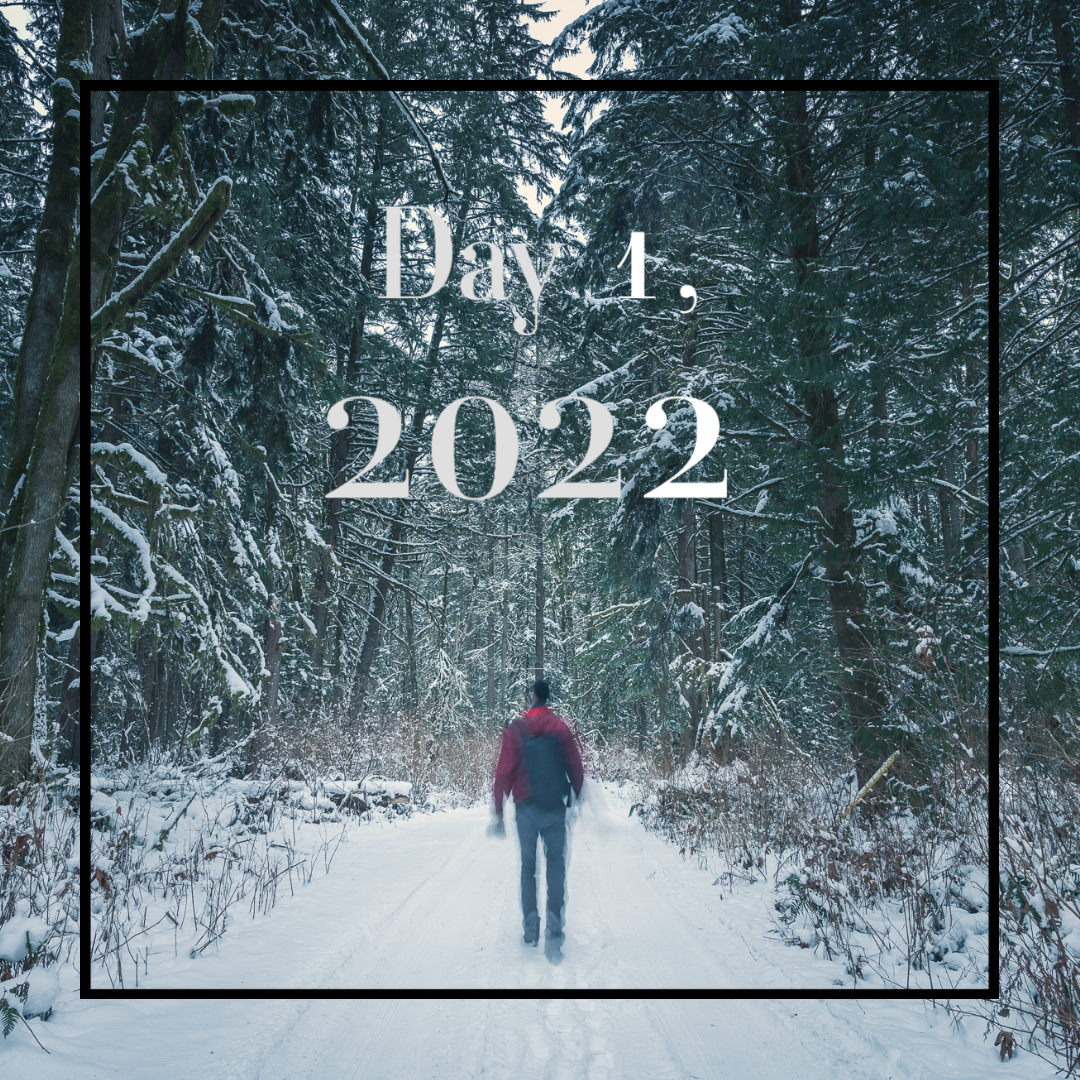 It's a simple goal - start the year off doing what I love- wandering around taking pictures. I try to be aimless, but the truth is, I start ruminating on where I should go on Day 1 right after Christmas. On Day 365 (December 31st), I had driven by the main street of my town and saw the snow accented street with the Christmas decorations still up and thought it looked a potentially nice picture for a future card. Knowing how quiet it would be New Year's Day morning, I made it my first stop and was able to stand in the middle of the crosswalk to get my shot without getting run over or having cars plugging up the parking along the sidewalks.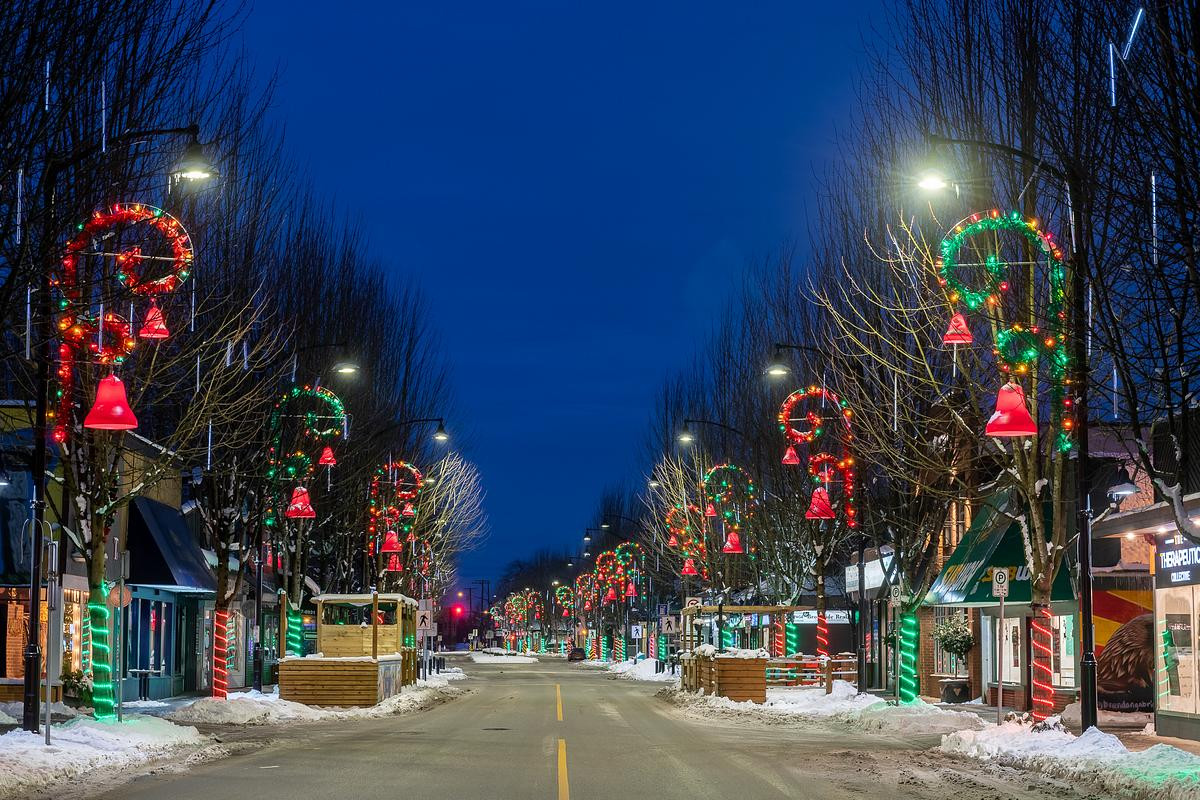 My next stop was going to be a sunrise shot of the Golden Ears Mountains, but the sky was grey and overcast, flattening out the light and not really providing anything interesting to photograph. I had been out in the -13 degrees (very, very cold for us in the Pacific Northwest) a few mornings ago in a clear sky and captured a few shots from an angle I hadn't taken before.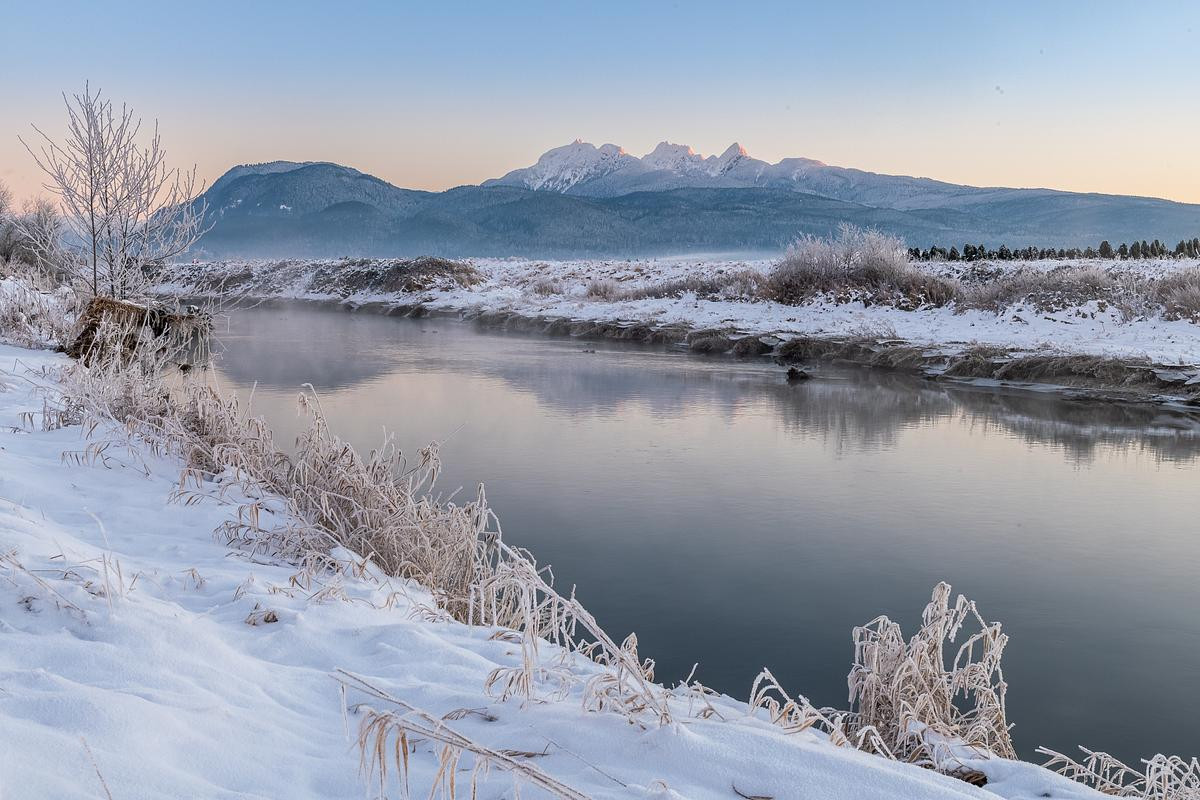 So I passed on The Golden Ears and decided to carry on and do a walk through the snowy woods just outside the gates to Golden Ears Park. I stopped here to take another picture of the road, this time creating a light trail for some interest by remotely triggering my camera and driving through the scene while pressing on the brake pedal.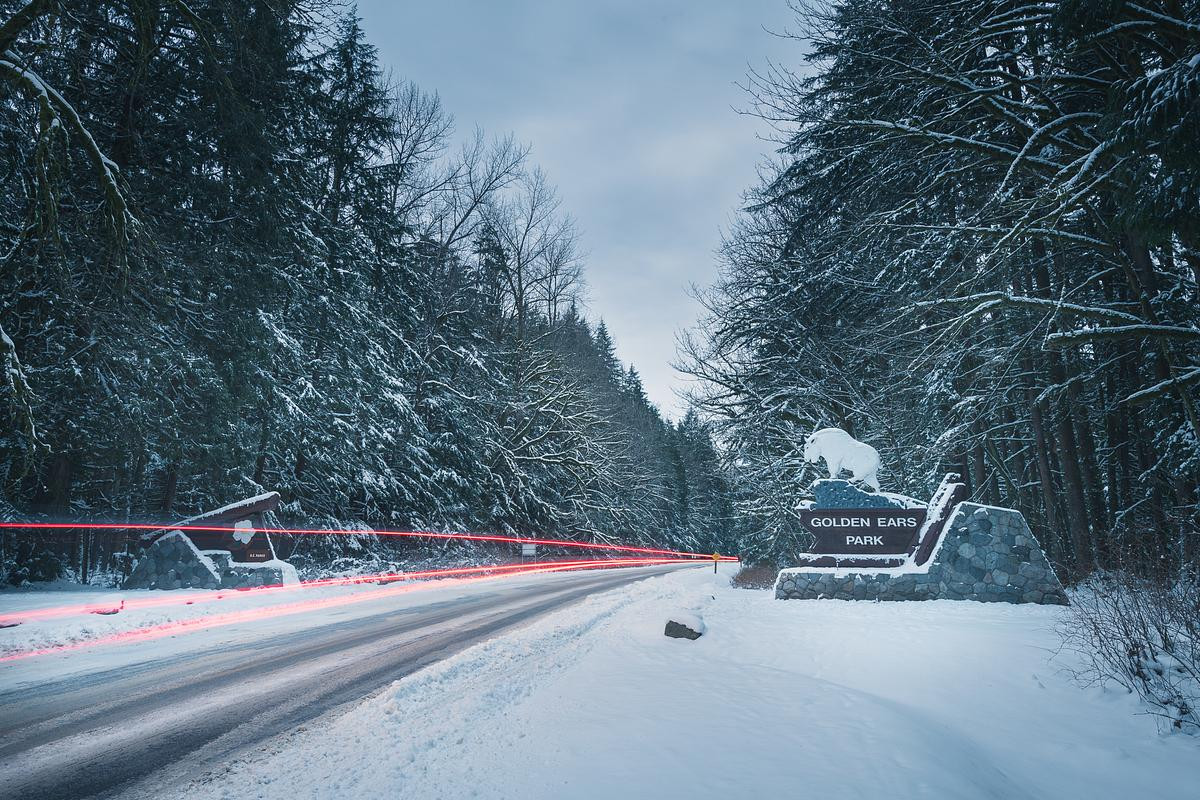 I felt a bit of panic rise while on the walk - I didn't see anything that grabbed my eye. I quelled those thoughts by reminding myself that I wasn't "on assignment," so it didn't matter and I could just enjoy the utter peace and quiet created by the sound-deadening effect of the snow and the lack of background "city-hum" because of the holiday. It was so peaceful. I became intrigued by the abstract patterns created by the snow and bark when I used a long focal length to compress the visual distance between the foreground and background. 
I was also fascinated by the seemingly gravity-defying ribbons of snow hanging from the branches. The timing and temperature change for the thaw/freezing to create the tension required must be so narrow.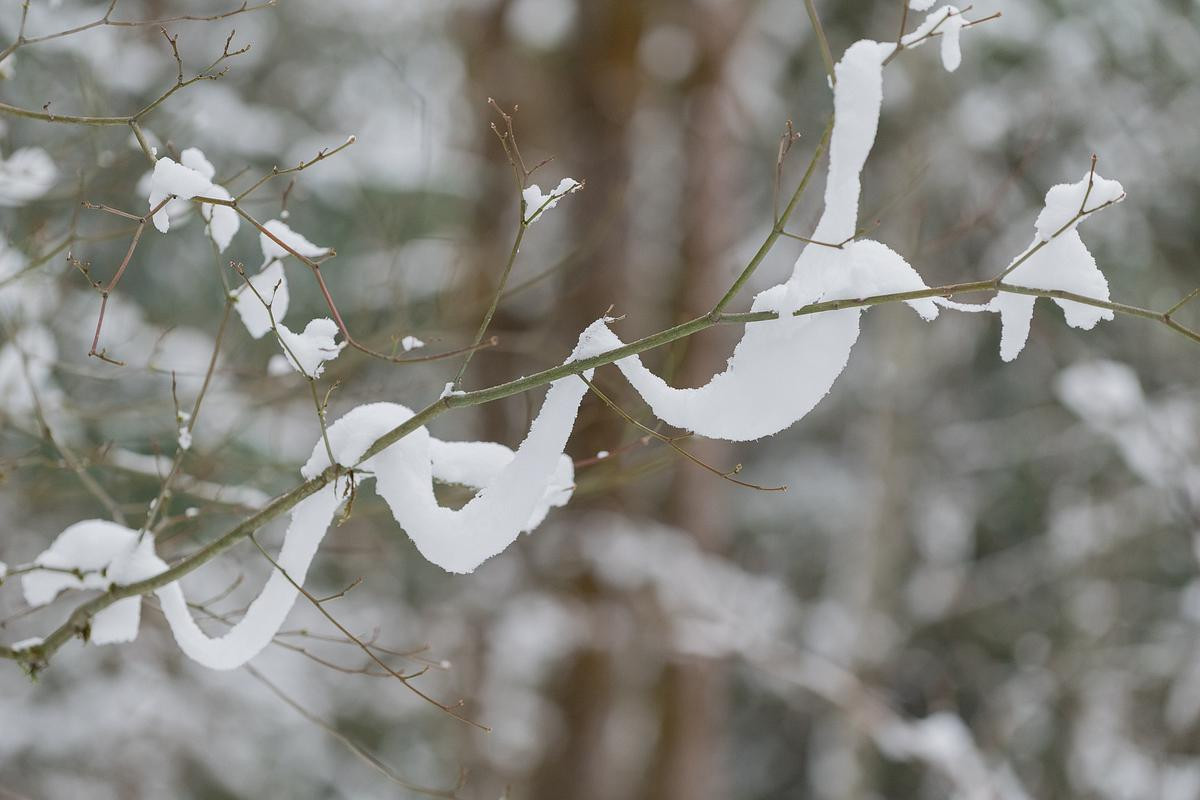 It was once I turned around that I heard the first signs of wildlife. I don't know if it was the time or the temperature, but suddenly I heard birdsong. Soon enough I saw what I think was some sort of Wren flitting among the branches. I didn't get a very good shot and all the phrase "gear doesn't matter," is often bandied about Photography blogs, a longer lens would have really helped me out here.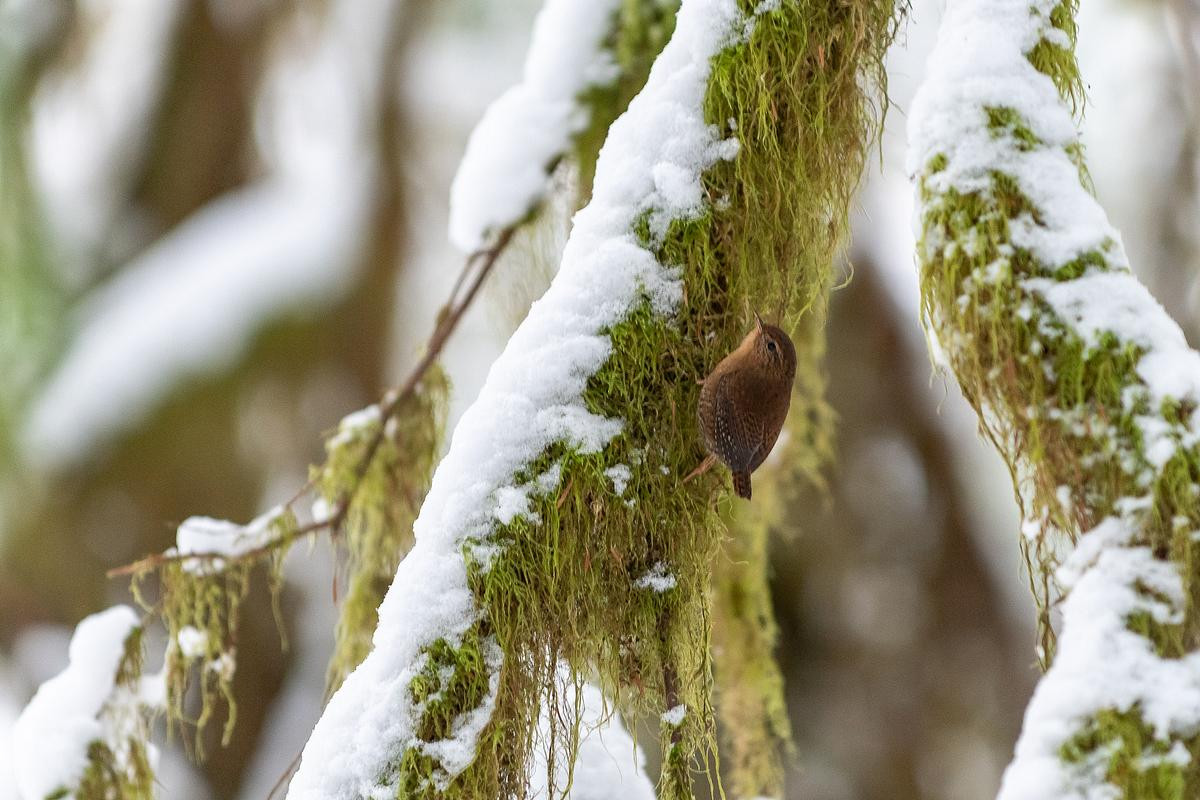 What's that effect where you don't see something for a long time, and then you see one and suddenly you see them everywhere? (Frequency Illusion or Baader-Meinhof)Maybe that's what happened to me with roads this morning because I stopped to take another "road photo," being drawn in by the contrast of the winding blackness of the wet pavement framed by the white of the snow-laden trees.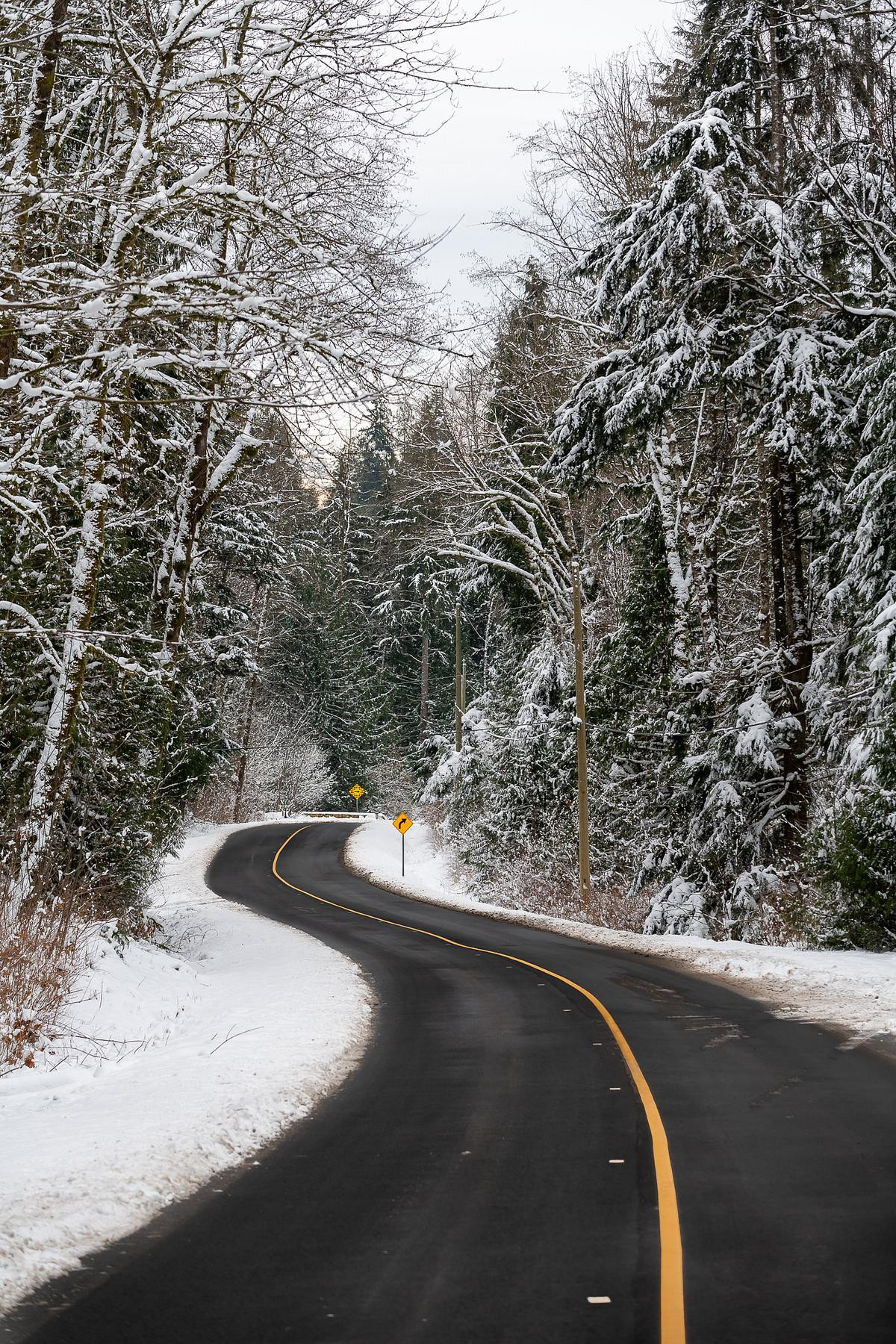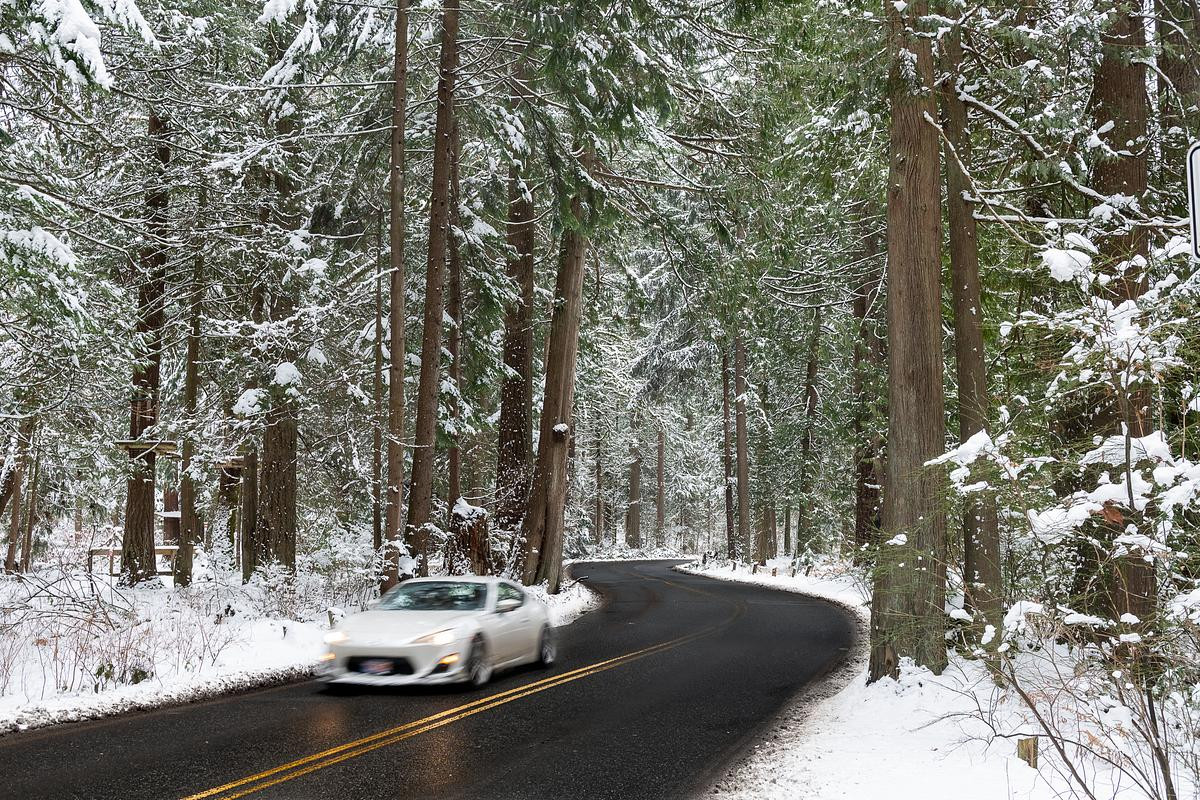 Once every few years, I like to visit a waterfall just off of another  horse trail in a subdivision here in Maple Ridge. I have been there numerous times in the last 20 years, but something has changed recently. The City has added a "Stay on the Designated Trail" sign (I always thought the path to the lookout was a trail,) and someone has spray painted "Keep Out," "Go Away," and "No Trespassing," on the trees leading to the lookout. I'm worried it's been "Instaruined."  I didn't push past. I am fairly certain that the waterfall lies in an easement and that the banks of the creek are not on private property, but the fact that someone now wants to restrict access to this hidden jewel is very sad. I can imagine all sorts of reasons, some valid and some not. I left.
I headed up to Whonnock Lake which I assumed was frozen over - a rare occurrence here - and would mean that there would be some quintessential Canadian pond hockey going on. I expected to see some hockey, but I had to smile when I saw the scene that greeted me. The lake had been divided into several rinks, parents were buzzing around clearing snow off, setting up tables with hot chocolate and seating areas. Skaters were showing up, some in uniform, some looking like this might be their first time on skates. I think I even heard one coach running a practice! It was idyllic and the unspoken organization and etiquette of the scene in front of me was a strong counterpoint to rhetoric and divergent views that has plagued and divided us these last two years. It gave me hope for our ability to stay calm and rational in the year ahead as we navigate what is hopefully a safe and prosperous 2022.