This project kind of snuck up on me and I didn't really put it into to context until it was done. I photographed the groundbreaking and initial sales centre for Marcon's 567 Como and Clarke project in 2017. At the time of launch and at the time of this blog, I believe it is the highest tower in Coquitlam, being 50 stories tall and sitting on the crest of the hill at Como Lake and Clarke Rd in the shadow of Simon Fraser University. A few years later, Marcon hired me to visit some of their primary sites on a monthly basis and capture construction progress and help increase their library of social media images by showing their people at work. 567 was one of the sites and I started visiting when it was already several floors up. I made it a challenge to myself to walk the stairs every month. That wasn't such a big deal when it was 20 floors up, but by the time it was 40 and then eventually 49 floors, I would feel it. It was made just that much more difficult when COVID hit and I had to suck air through a mask trudging up the stairs. 
I don't consider myself a condo-living type person, but when this building sits across from the Sky Train and a grocery store, has retail on the bottom and then a mid-tower amenity floor that holds a basketball court, yoga/dance room, Gym, Music Room, Ping Pong, Karaoke, Kids Play room and sauna. Then you cruise up to the 49th floor sky bar with a fully equipped kitchen, dining area and recreation area and 360 degree panorama views. Even just a few minutes drive down the road, you can put a boat in the ocean. Feels pretty complete. It was fun to watch this building come out of the ground. It's the kind of densification we need - densifying existing areas around transit hubs and amenities.
I had a small panic when it came time for the final building photos. It's always a challenge to photograph these tall structures. I ended up renting a 19mm Tilt-Shift for the job. I would love to own one, but as a Nikon shooter, I'm stuck with the pricey $4000 version. (The rental place told me some photographers just buy themselves the Canon version and Canon body because it costs the same for both as for it does for the just the Nikon lens!) Hard to justify that kind of money for a lens for just a few occasions a year - although if I had one maybe I would find more uses...? (Can you hear the justification gears turning?)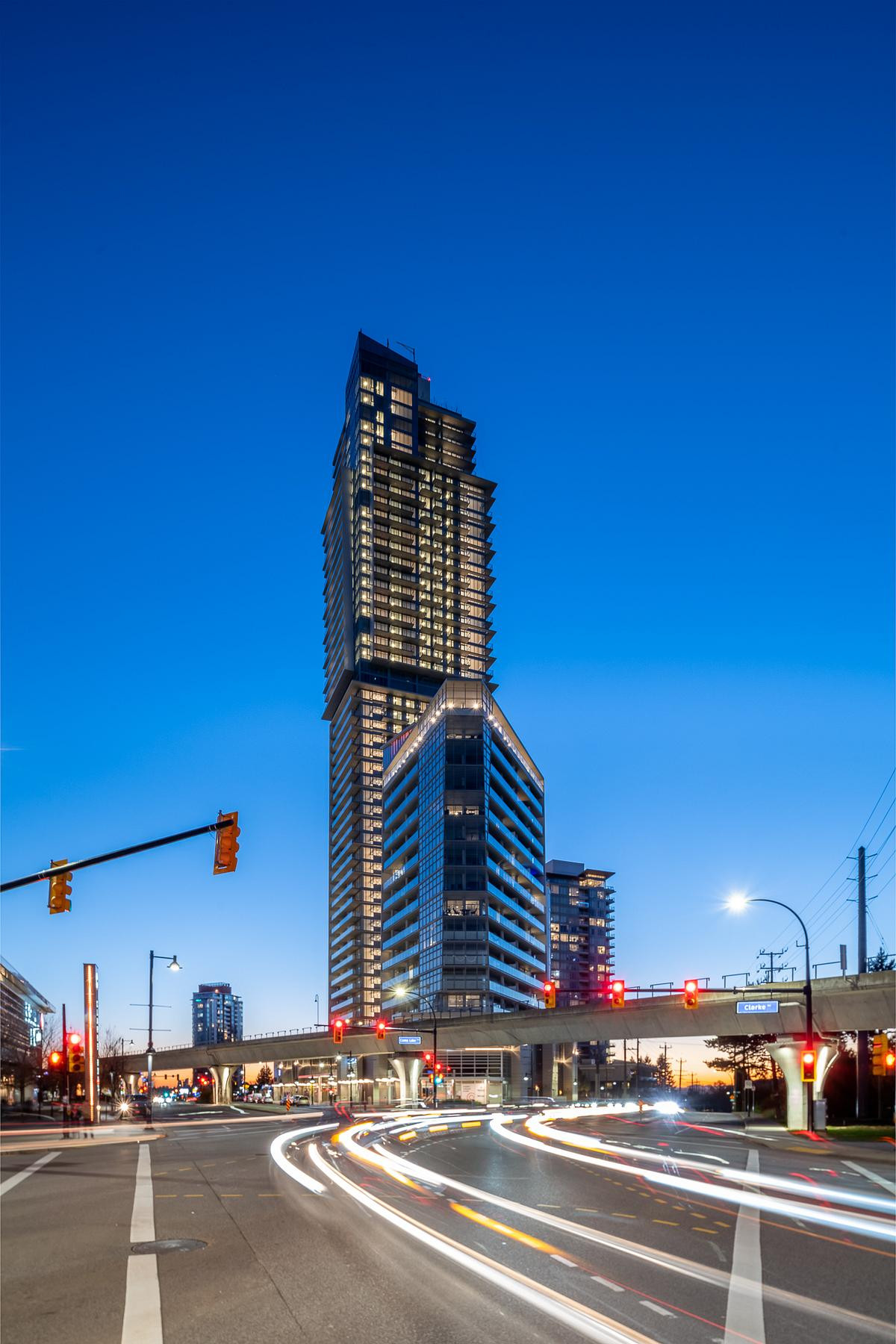 On one of my visits I witnessed two Bald Eagles going all "Top Gun" with each other. It was fun to watch.
Following are some select Images from 2 years of site visits.